"There is More Than One Way to Skin a Cat"
Paintings and photo collages
as part of the show "Excavating Realities" at
Gallery Art & Soul, Mumbai
December 2012 January 2013
(Click to read the Artist's Statement)


Copyright for all images: Uday K. Dhar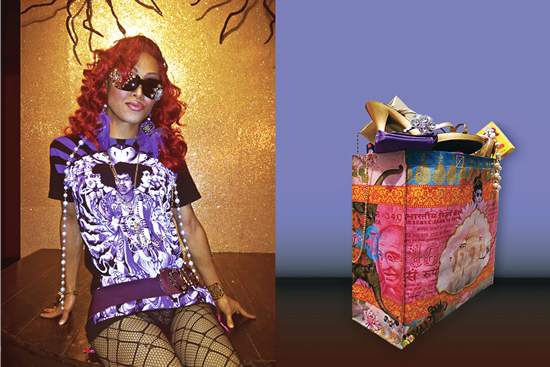 Buy/Sell
18" x 27" 2012, (Danielle, Suite, NY / Pearl River Store, NY)
Cell Phone Photo Collage printed on Archival Cansone Paper and Archival Ink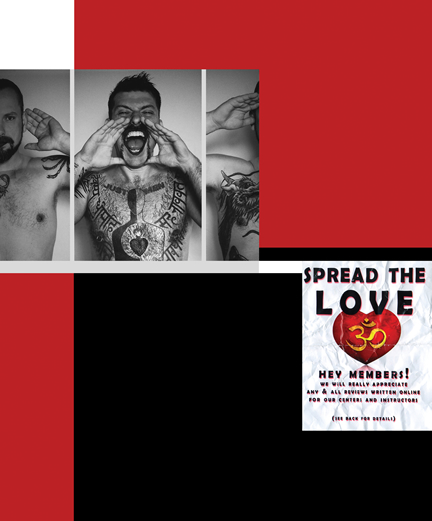 Untitled: No. 1
20" x 24", 2012, (Men's Tantric Massage Circle Ad., Berlin/ Found Yoga Class Ad., NY)
Cell Phone Photo Collage printed on Archival Cansone Paper and Archival Ink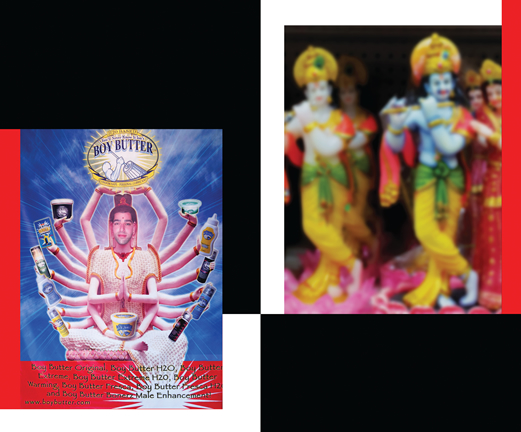 Untitled: No. 2
20" x 24", 2012, (Store Ad, Chelsea, NY/ India Foods Store, Jackson Heights, Queens)
Cell Phone Photo Collage printed on Cansone Archival Paper and Archival Inks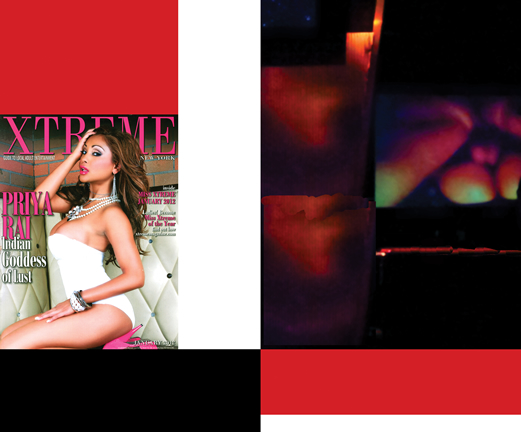 Untitled: No. 3
20" x 24", 2012, (42nd St Porn Store Magazine, NY/ Bar, Berlin)
Cell Phone Photo Collage printed on Cansone Archival Paper and Archival Inks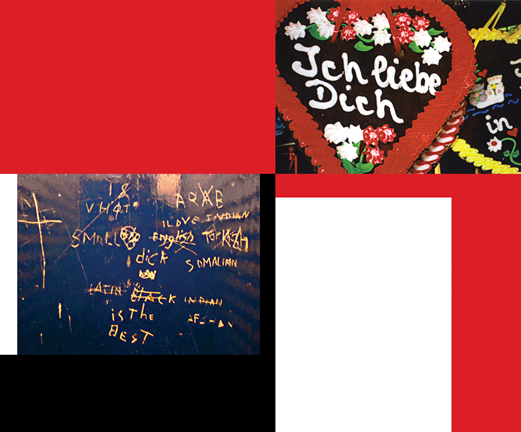 Untitled: No. 4
20" x 24", 2012, ( Loo Graffiti, London/ Free Postcard, Berlin)
Cell Phone Photo Collage printed on Cansone Archival Paper and Archival Inks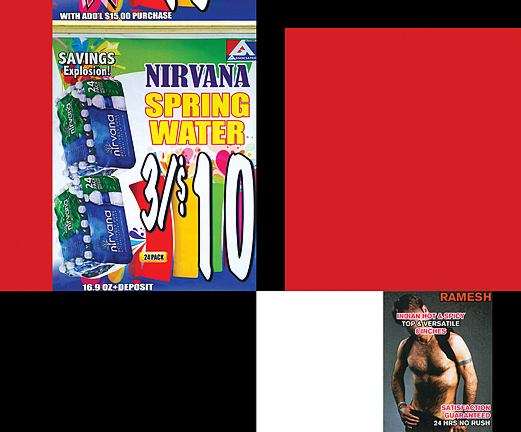 Untitled: No. 5
20" x 24", 2012, (Guyanese Store Ad, Brooklyn/ Sexual Services Ad, London)
Cell Phone Photo Collage printed on Cansone Archival Paper and Archival Inks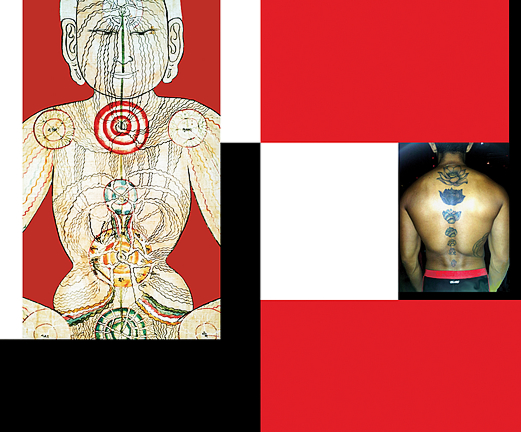 Untitled: No. 6
20" x 24", 2012, Himalayan Art Museum Window, NY/ SBNY, NY)
Cell Phone Photo Collage printed on Cansone Archival Paper and Archival Inks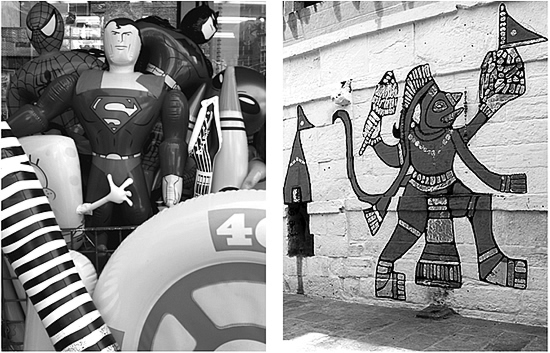 Untitled No. 7
11" x 14", 2012
Cell Phone Photo Collage printed on Cansone Archival Paper and Archival Inks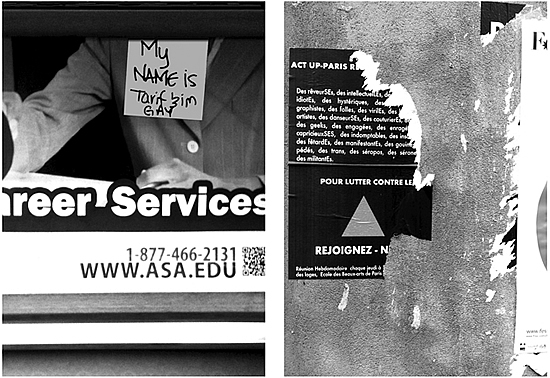 Untitled: No. 8
11" x 14", 2012
Cell Phone Photo Collage printed on Cansone Archival Paper and Archival Inks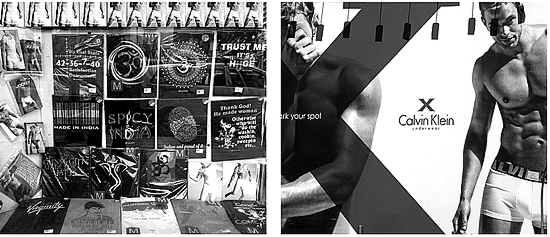 Untitled: No. 9
11" x 14", 2012
Cell Phone Photo Collage printed on Cansone Archival Paper and Archival Inks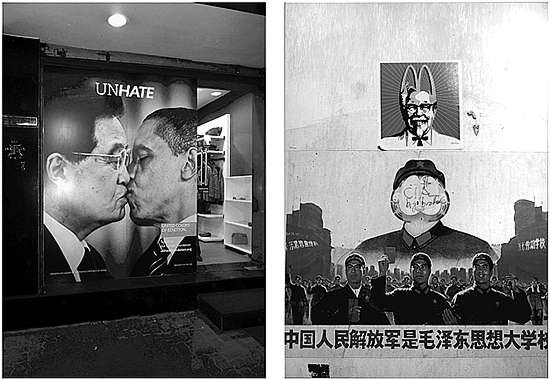 Untitled: No. 10
11" x 14", 2012
Cell Phone Photo Collage printed on Cansone Archival Paper and Archival Inks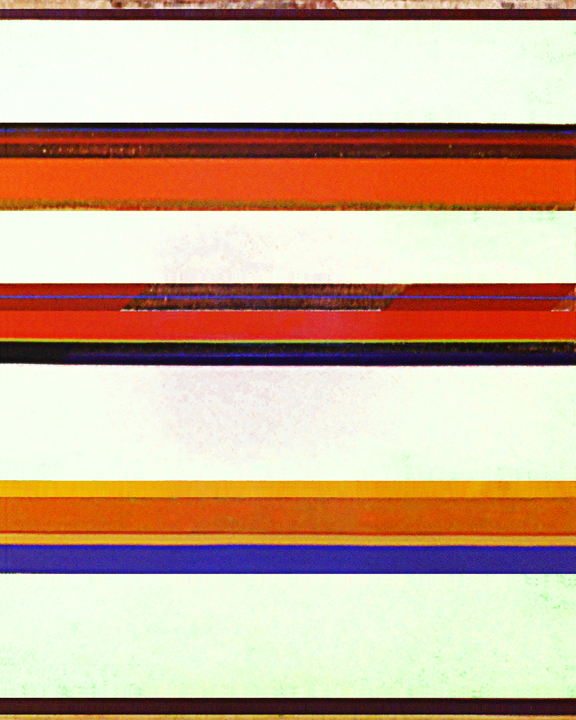 Untitled: No. 11
20" x 24", 2012
Cell Phone Photo, printed on Canvas and modified with Flash Paint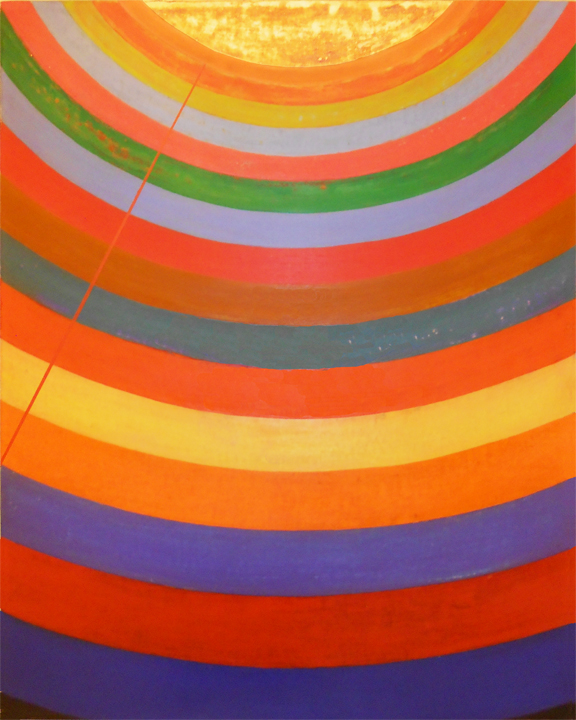 Untitled: No. 12
20" x 24", 2012
Cell Phone Photo, printed on Canvas and modified with Flash Paint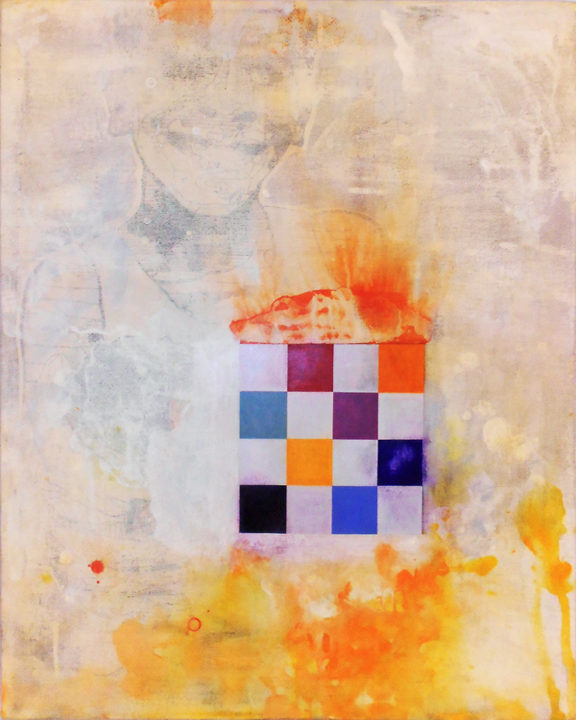 Untitled: No. 14
20" x 24", 2012
Cell Phone Photo, printed on Canvas and modified with Flash Paint
Copyright for all images: Uday K. Dhar
Artist Statement
For the show "Excavating Realities", I am presenting a series of works entitled "There is more than One Way to Skin a Cat". The title refers to the ability to look at any issue, map the problem, and then find solutions from two contradictory positions. Neither resolution is right, or wrong – a classic post-modern syndrome.
As a non-resident Indian living in New York, I look at issues about identity in the same way. I try to find the right balance between the weight of my heritage and culture, and the liberating influences of personal freedom and thought.
Therefore, as an artist, the question I ask is: "How does one give form to this dilemma? How does one honor heritage and tradition without sacrificing an individual outlook and self expression?"  My works depict the struggle to maintain this sense of balance between the imperatives of inherited culture in the face of unprecedented forces that define freedom of thought and behavior. I imagine that these issues describe the tensions that confront people living in India today. In this setup, heritage, tradition and outmoded forms of thinking have to justify their relevance against the new forces of a global interconnected economy, and the access to new modes of communication that allow for limitless opportunities for personal freedom, self expression, and unrestricted desire.
I present this tension through photo documentation: images taken during my travels through various places around the world. They depict "the present" for urban lives and "the encounters" that can occur. The photos are quick cell phone pictures – an acknowledgement of the democratization of art. I have presented them as binary oppositions, but they are related by thematic elements. The photos are presented for what they are – one can take it or leave it. Meaning can be found in them, or they can mean nothing except as a record of the banality of life.
For the painted works, the strategy is reversed (i.e. there are more ways to skin a cat). I have taken cell phone images – insignificant fragments of urban landscapes which are banal and to which no one pays the slightest attention. The printed images on canvas are transformed through an act of labor and concentration into something that records the human touch – an expression of "spirituality". In the western context of modernist abstract painting, the message would be – "What you see is what you get." – it is simply an object. Looking at it with a different "eye" attuned to spirituality, the paintings have the potential to embody something beyond what there is as an image.
All the works are posed as questions. "What value and meaning do we ascribe to cultural symbols if they are just signs to be used for commerce, marketing, and self- promotion?" There are no answers or guidance. They depict conundrums. 
The relevant question is not what to choose, but how.